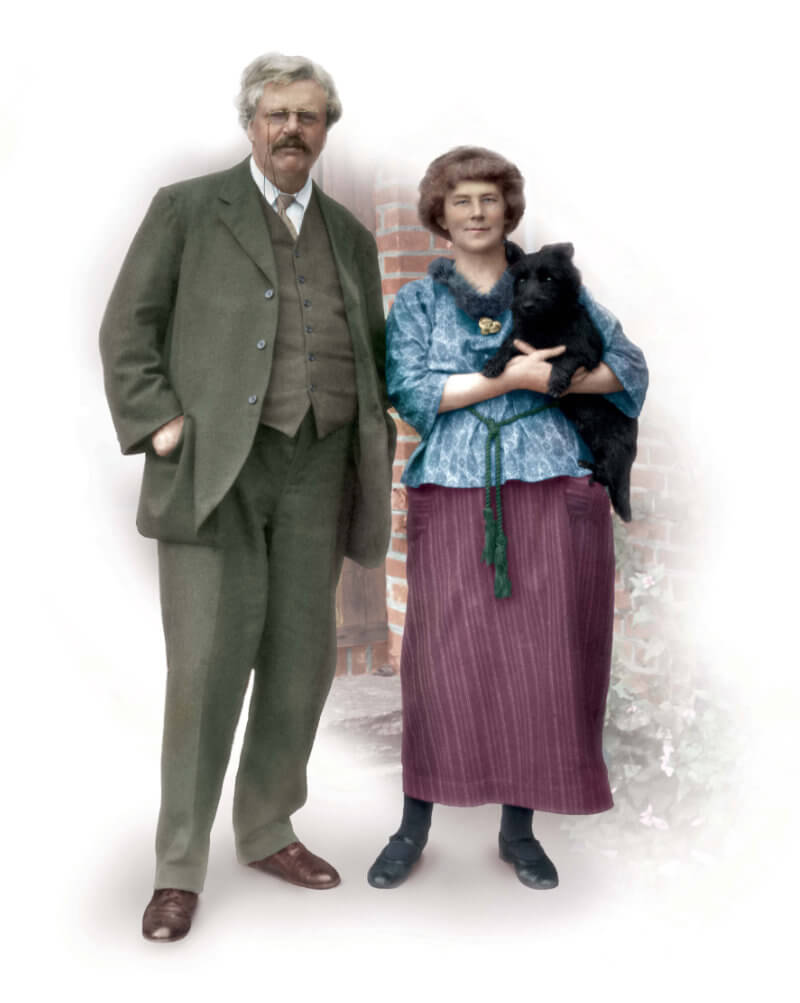 Renewing the world through Christian joy & common sense
The Society of G.K. Chesterton
Our mission is to evangelize through education, inspiring people to live joyful, holy lives, with G.K. Chesterton as a model of lay spirituality. Let G.K. Chesterton be your guide to a deeper faith, intellectual clarity, and greater joy.
Tune in to our weekly podcast for lively interviews, book discussions, and more! LISTEN NOW
Discover Chesterton including quotations, essays, and reading plan for beginners. START EXPLORING
Three days of intellectual stimulation, spiritual edification, fellowship, and fun!  REGISTER TODAY
Meet and get to know fellow Chesterton enthusiasts in your area. Find a group or start your own! MAP AND DETAILS
Join us for our weekly live Rosary on Facebook and Instagram Thursdays at 4PM Central. MORE INFO
From keynote addresses to spiritual retreats, Dale brings Chestertonian insight and joy to any event. REQUEST INFO
Discover more
video content
community
guided reading
Chesterton!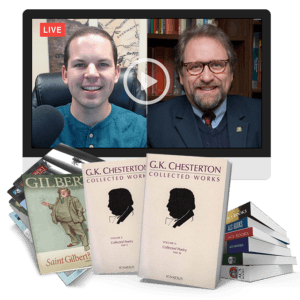 Become a member and receive: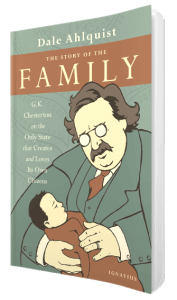 This masterful compilation of texts and quotes from the prolific G. K. Chesterton, edited by Dale Ahlquist, illustrates the glory of the family—the heritage of romance, love, marriage, parenthood, and home. It is a hymn in praise of the saucepan, the kettle, the hairbrush, the umbrella stand, what Chesterton calls "the brave old bones of life". 
Follow Us on Social Media