Chesterton's Remarkable Wife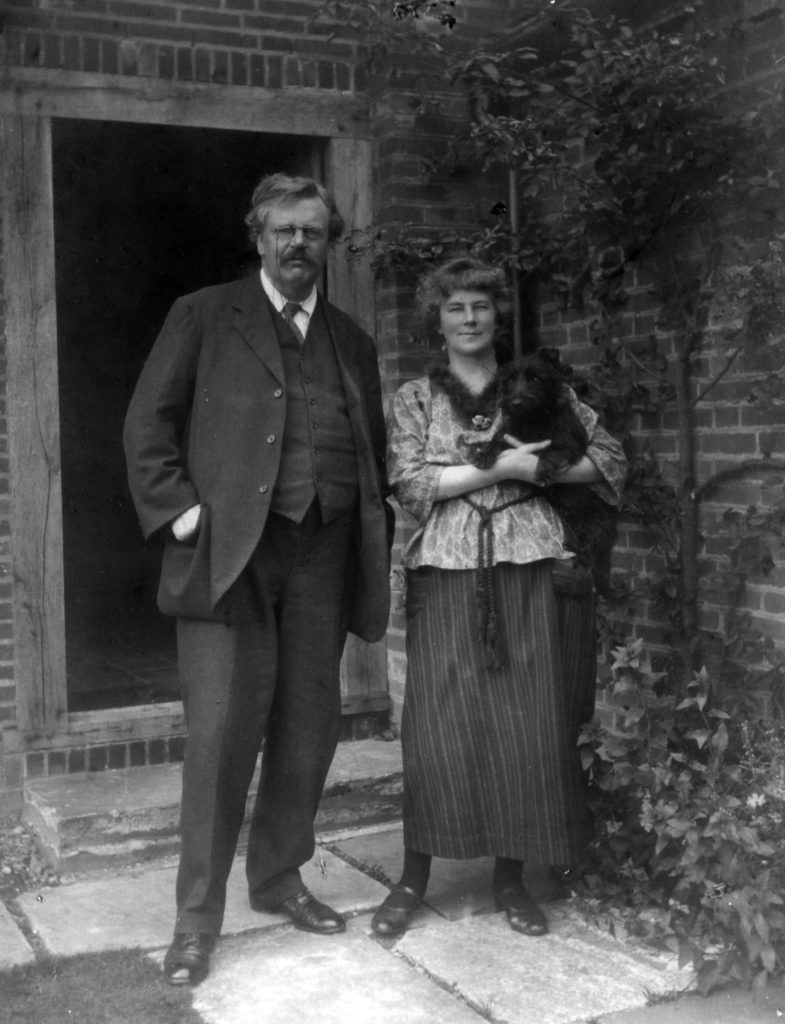 Frances Alice Blogg Chesterton (1869-1938) was Gilbert's wife for thirty-five wonderful years. She spent most of her life in the shadow of her larger than life husband, Gilbert Keith Chesterton. She chose to keep quietly in the background, letting her husband and others take center stage.
Frances brought Gilbert to Christianity, and then twenty years later, Gilbert brought Frances to Catholicism. Theirs was a happy marriage of ideas, debate, friendly banter, faith, and love.
Like her husband, Frances was a writer. Her plays, included in the book How Far Is It To Bethlehem? by Nancy Carpentier Brown, were written for Christmas Eve productions which Gilbert and Frances put on each year.
The poem, How Far Is It To Bethlehem, is Frances Chesterton's lasting legacy. Written in 1917 and printed on Gilbert and Frances's Christmas card to family and friends, it continues to delight as a poem and a song, right up until today. Find out more about Frances by reading her biography. 
Click below to learn about our new prayer initiative, The Frances Chesterton Rosary League.