Join us for a FREE monthly online summit series!
The Triumph of the Heart in a Time of Pestilence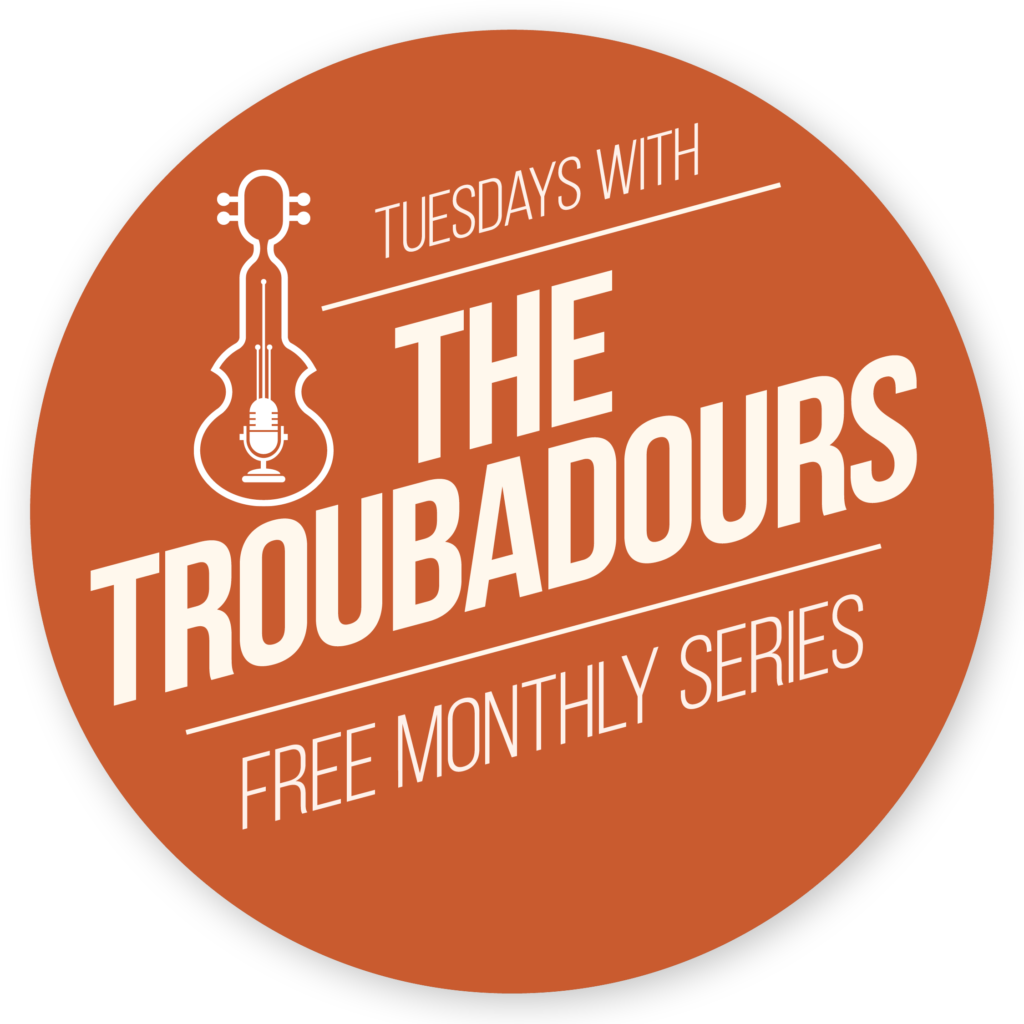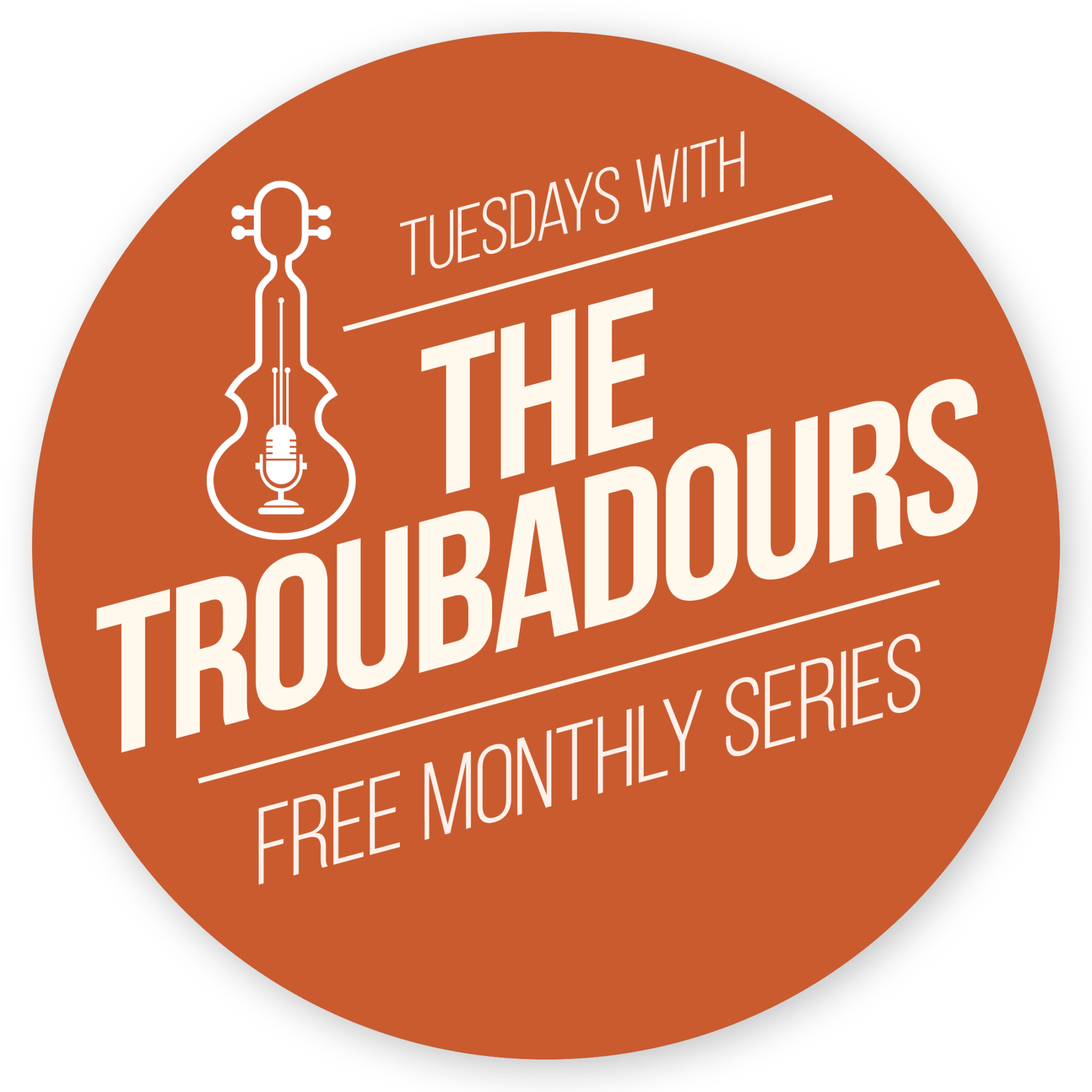 Third Tuesday of Each Month @ 7PM Central | 8PM Eastern
Join us next time on January 19 when the Troubadours go with Dante to Hell!
Watch the Troubadours' Special Advent Summit
Each month's summit includes a short talk, panel discussion, and Q&A. Don't miss this tonic of humor, conviviality, and joy!
Sign up now for your digital pass
Get FREE access to our ongoing monthly series from The Troubadours! 
You will receive a digital pass via email each month to access each live session.
Each live meeting will take place on Zoom conference.
This series is hosted by the Society of Gilbert Keith Chesterton.
Weekly Talks to Inspire and Delight
Tuesday, April 7 | Featured Speaker: Dale Ahlquist
The Good Things That Are Being Restored in a Time of Crisis
VIEW RECORDING

Tuesday, April 14 | Featured Speaker: Joseph Pearce
Restoring Freedom After a Time of Crisis

Tuesday, April 21 | Featured Speaker: Daniel Kerr
The Lost Art of Noticing What You See

Tuesday, April 28 | Featured Speaker: Christopher Check
Bringing Back Storytelling: Why and How

Tuesday, May 5 | Featured Speaker: Dr. William Fahey
After the Spell has Snapped: Obligations, Visions, and Actions—Now What?
BONUS SUMMIT
Tuesday, May 12 | The Five Troubadours
Poetry and Expounding Upon It
The Troubadours Summit Series is an outgrowth of an annual symposium in Fort Scott, Kansas called the Prairie Troubadour. 
Faithful to Holy Mother Church, The Troubadours are a group of friends inspired by the likes of Cardinal Newman, ChesterBelloc, John Senior, and other stalwarts of the Faith, to live and share the Joy of Christ through stories, song, and good red wine. Through our online summit series,  we aim to create an authentic Catholic experience where the Good, the True and the Beautiful are glimpsed through lively discourse punctuated by earnest prayer, strong drink, and the real mirth found in friendship. 
Catholicism needn't be stodgy and narrow.  Quite the contrary! As G.K. Chesterton reminds us, the walls built by the Church through doctrine and discipline are not the walls of a prison, but the "walls of a playground."  
And as Belloc wrote, "Wherever the Catholic Sun doth shine, there's always laughter and good red wine.  At least I've always found it so. Benedicamus Domino."
Indeed it is so.  Let us bless the Lord!
How do I participate?
This monthly series will take place on Zoom conference. You will receive a private link to the meeting via email. If you do not have Zoom installed, you will be asked to download and install Zoom before you can join the meeting room.
How do I submit a question?
You will be able to ask a question through the chat box feature. You may also submit your question via email. Please send your question to [email protected].
I can't make all of the meetings. Will there be a recording?
Each session will be recorded. You will receive a link to the recording following each session.
Is this online meeting secure?
We have security precautions in place for this Zoom webinar, including a private link and password requirement. Our team did extensive research before deciding that Zoom is still the best platform for this event. It is a Zoom webinar instead of a Zoom call, so attendees cannot be seen or heard like they can on a call, so "hacking" is rendered mostly ineffectual. Our team has had training and will have oversight and control of the entire meeting. 
Who do I call for technical support?
If you have not received your private link via email or have any other technical questions, please email [email protected]
This series is hosted by the Society of Gilbert Keith Chesterton, a lay apostolate dedicated to Catholic education, evangelization, and the social teaching of the Church.
The Prairie Troubadour is named in memoriam of poet, song-writer and man of the Kansas prairie, Gerald Francis Kerr (1944 – 2015). Dr. Kerr was a patriarch, physician, poet, farmer, troubadour, true Kansan and lover of the prairie. A Catholic son and beloved husband, he was father of 6 and papa to 31 grand-children. Click below to hear one of his recordings, Raggedy Man, an original composition based on a poem by James Whitcomb Riley.