Announcing the 42nd Annual Chesterton Conference!
The Juggler of God — Le Jongleur de Dieu
G. K. Chesterton and Saint Francis of Assisi
July 27-29, 2023 | Minneapolis, Minnesota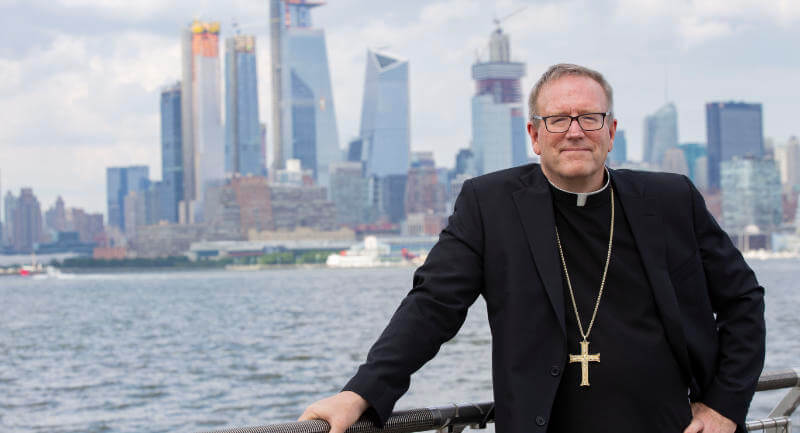 Bishop of the Diocese of Winona-Rochester (Minnesota) and the founder of Word on Fire Catholic Ministries
Come for the intellectual stimulation, spiritual edification & pure delight!
Join us for next year's Chesterton conference, our annual three-day reunion of friends, old and new, as we celebrate the 100 year anniversary of Chesterton's book on Saint Francis of Assisi. This was the first major work of Chesterton's following his conversion to the Catholic Church in 1922.
This year's event will take place in the gorgeous Minneapolis Marriott Southwest.
Plan to join us for an extraordinary lineup of speakers and our one-of-a-kind afterglows! Sign up to receive a notification as soon as registration sales begin: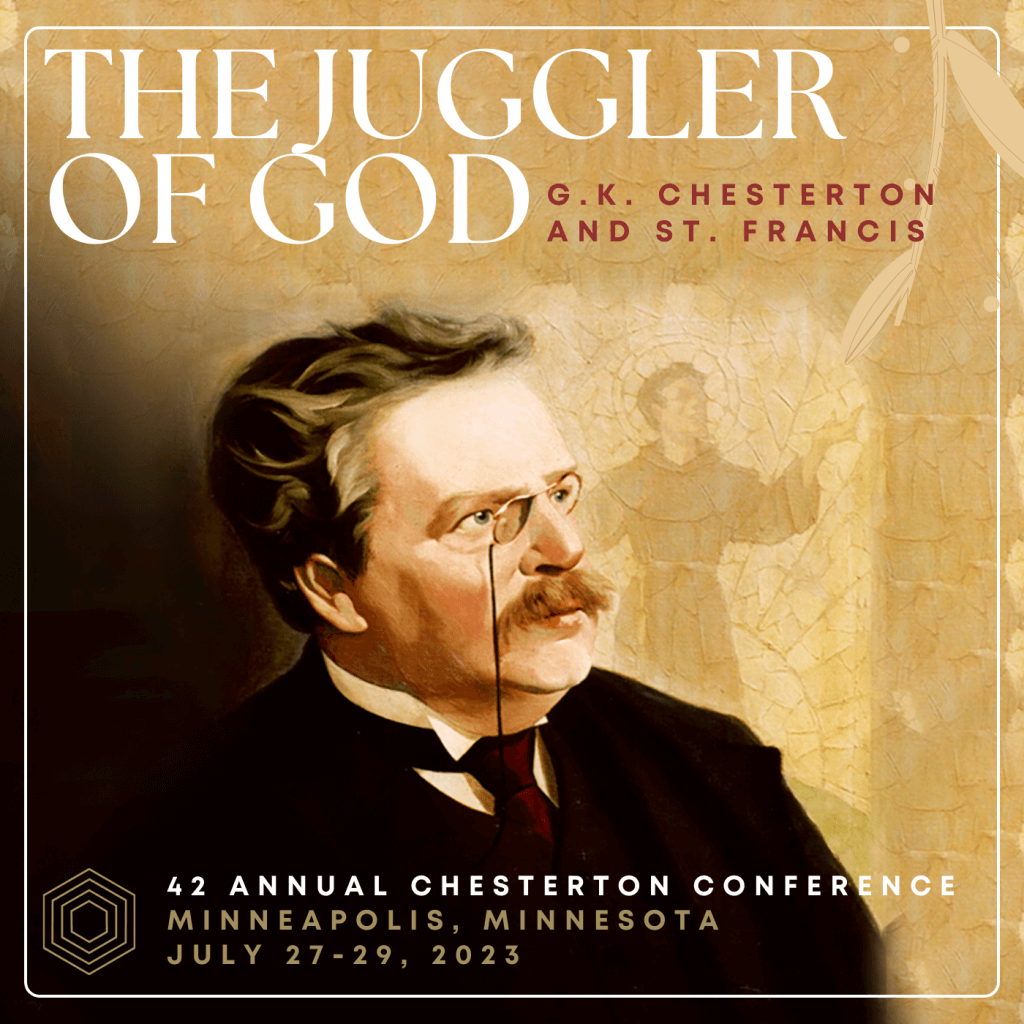 An all-star speaker line-up including ...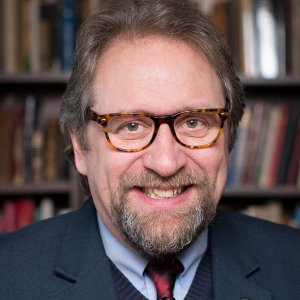 Dale Ahlquist
President, Society of GK Chesterton
A Popular Bishop
Some Hot Non-Profit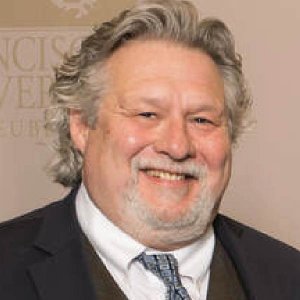 John Walker
Actor and EWTN's G.K. Chesterton
✦ By popular demand – The Troubadours LIVE! Dale Ahlquist, Christopher Check, William Fahey, Daniel Kerr, and Joseph Pearce take their popular web series on the road!
✦  Grace Krause, Marie Bates, David Bates, Hosts of popular podcasts, Pints with Jack and Pints with Chesterton – "Surprised by Chesterton: C.S. Lewis and Conversion"
✦   Robert Asch, Co-editor of St. Austin Review and
Editor of Saint Austin Press – "Chesterton and the Jews"
✦   Joseph Pearce, Author of Race with the Devil – "How Chesterton Saved Me from Anti-Semitism"
✦ Susan Sucher, Domestic Empress – "The Emancipation of Domesticity – G.K. Chesterton and Motherhood"
✦ Joe Grabowski, Executive Director, International Organization for the Family – "Argue – Don't Quarrel: Practical Lessons in Logic and Life"
✦   David Zach, Futurist – "The Fog of Progress: G.K. Chesterton and Other Writers on Eugenics and Other Evils"
✦  Theresa Martin, Executive Director, Wojtyla Community & Institute – "Chesterton and St. John Paul II on Marriage and the Family"
✦  PLUS! World premiere of Magic: The Movie, talks on localism, and much more!
Greet old friends and make new ones!
Minneapolis Marriott Southwest – 5801 Opus Parkway, Minnetonka, Minnesota 55343 |  +1 952-935-5500
Religion is not a thing like a theory but a thing like a love-affair.
MEMBER DISCOUNT CODE
Please visit the member dashboard to find the member discount code for conference registration. Email [email protected] with any questions.
MEAL PLAN DETAILS
A meal package of catered meals at the hotel may be purchased in addition to your conference registration package. The meal package includes Thursday night dinner; all meals on Friday; and breakfast and lunch on Saturday. The full meal package also includes a ticket to our annual Traditions closing banquet. Meals are served buffet-style in the same area of the hotel as the talks, making meals both inexpensive and convenient. Meal packages must be purchased ahead of time; we are unable to sell meals on site.
CLOSING BANQUET
Banquet tickets may be purchased separately or as part of the complete meal package described above. This joyful evening of jokes, toasts, songs, clerihews, and other fun is hosted by Dale Ahlquist and is the highlight of our annual conference. Hurry – seating is limited!
ONE DAY TICKETS
One-Day Tickets are available for purchase at the door as seating allows. Member, student, or clergy discounts do not apply for One-Day tickets.
HOTEL VENUE
This year's conference will take place at the beautiful Milwaukee Marriott West Waukesha Hotel.
REFUNDS
We are unable to issue refunds for any conference item (registration, meals, banquet tickets, or vendor tables) at any time. For more information, please contact the Society of Gilbert Keith Chesterton toll free at 1-800-343-2425.
For more information or assistance, contact the Society of Gilbert Keith Chesterton toll free at 1-800-343-2425. See you next year!