Join the Apostolate of Common Sense
Join or renew today and receive two free hardcovers of Chesterton's writings
Join or renew your membership with the Society of Gilbert Keith Chesterton for just $59/year and you'll receive two FREE, out-of-print volumes from the Collected Works of G.K. Chesterton, a $60 value. 
Volumes XXXVI and XXXVII of the Collected Works contain prophetic gems from Chesterton's Illustrated London News column. The essays, from 1932-1936, are among his final works and include some of his most prophetic and powerful writing.
Starting in January 2020, Chesterton Society president, Dale Ahlquist, will guide you through selected essays included in these two volumes in an exclusive new podcast series. The podcast series will also include an introduction to Chesterton's Orthodoxy, The Everlasting Man,  What's Wrong with the World, Tremendous Trifles, plus episodes on Chesterton's poetry and detective fiction.
Join or renew today to receive the two free hardcovers, access to our new podcast series, plus receive other great membership benefits, including:
– 6 issues of Gilbert! magazine each year plus digital access to back issues
– Quarterly Virtual Society meetings with Dale Ahlquist and Brandon Vogt
– 20% off books and merchandise from our online store

** Hurry – offer ends at 11:59PM on

 Thursday, November 21.**

US membership orders only; while supplies last. Should hardcover edition run out, we will send a softcover edition. **
Join today for these exclusive member benefits!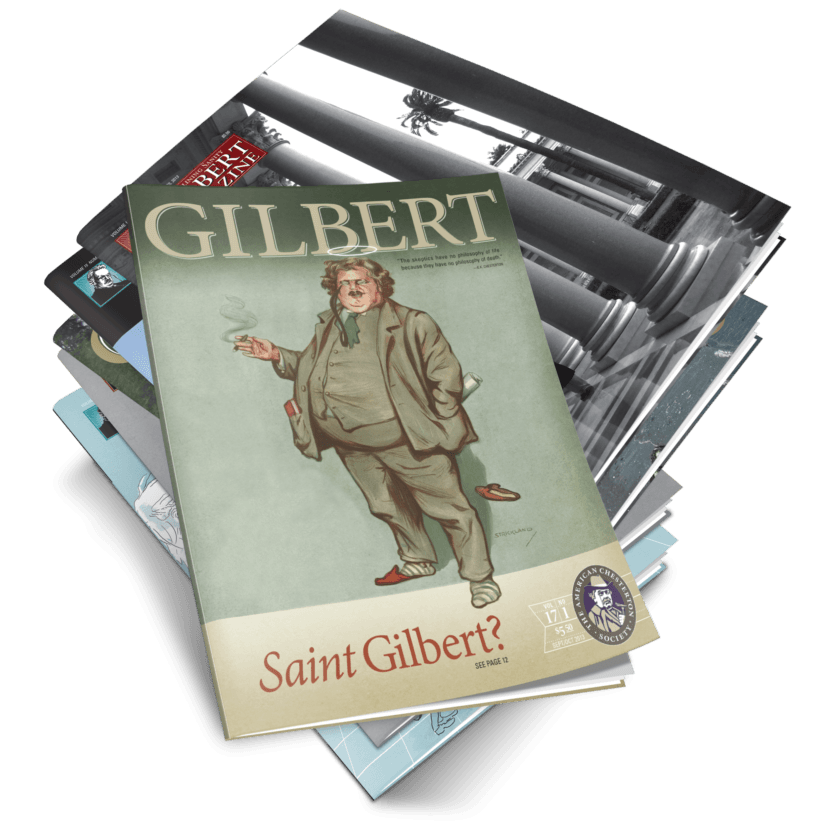 6 issues of Gilbert! Magazine delivered to your home
An annual membership includes 6 issues of Gilbert! which has been called "the best magazine in the world." Each issue features original essays by G.K. Chesterton, more relevant (and more accurate) than anything you read in the news; incomparable quotations that please and inspire and sparkle with wit; columns by great current writers such as James V. Schall, S.J., David Fagerberg, David Beresford, Chuck Chalberg and others; a regular walking tour through the writings of Chesterton led by Dale Ahlquist; plus news and reviews, poems and prophecies, tools for education, evangelization, and repairing a broken world. Every other month the amazing phenomenon appears again. 
Virtual Society meetings with Dale Ahlquist and Brandon Vogt
Next Meeting: Monday, December 2 @ 7PM Central
Ever wish you could talk about G.K. Chesterton with Dale Ahlquist, the world's leading expert on Chesterton? Well, now is your chance! Every three months, members of the Society of G.K. Chesterton join Dale and Brandon Vogt, Content Director for Bishop Barron's Word on Fire Catholic Ministries, for a virtual society meeting. 
Meetings include news and updates about all things Chesterton, and Q&A with Dale. So even if there isn't (yet!) a local Chesterton society near your home, you can now join Chestertonians all over the world for discussion and community.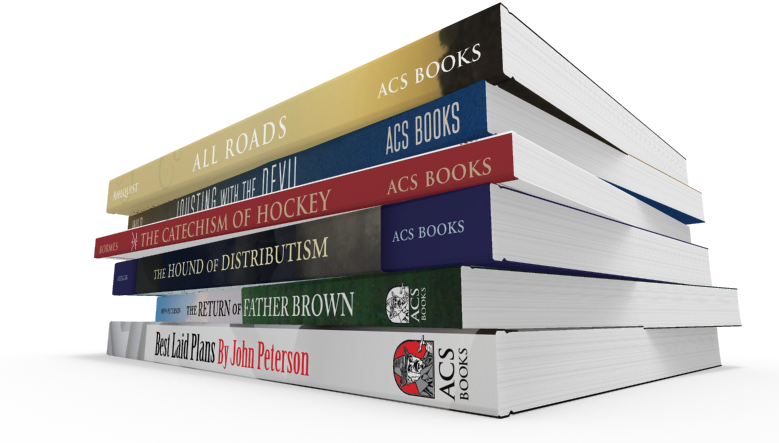 20% discount on books and merchandise
Membership also entitles you to a 20% discount on books and merchandise from our catalogue, featuring classic Chesterton titles, Dale Ahlquist's introductory books, new titles from ACS books, and more to delight and invite.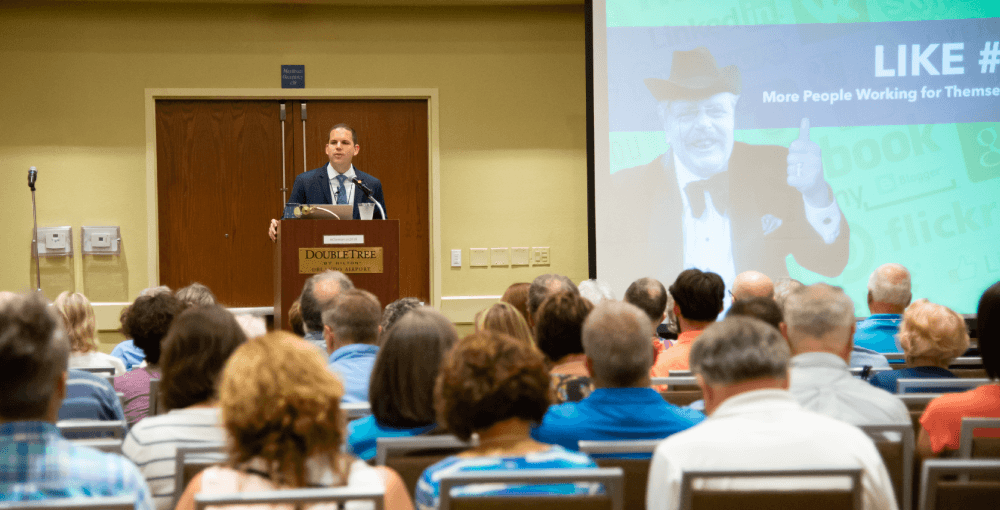 Special conference pricing
You'll also receive a discount on the annual Chesterton Conference held each year in a different city around the country, a marvelous gathering of dynamite speakers, provocative discussion, and fascinating people who put Catholic joy into practice.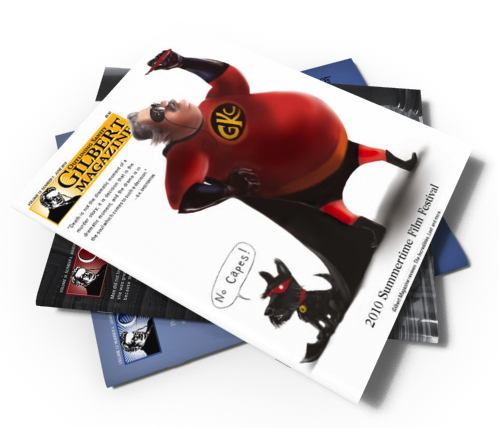 Bonus member-only content
Your membership will give you exclusive access to content including 10 years of digital back issues of Gilbert! magazine in a searchable format – available for the first time ever in 2019! 
Please note that, due to the non-profit nature of our business, we are unable to issue refunds for cancelled membership purchases. If you would no longer like to receive the magazine, we can apply the pro-rated amount towards a tax-deductible donation. Any remaining issues of the magazine will be given to inmates in our prison ministry.